Lokul Lore #5: One More Time by Dave Taylor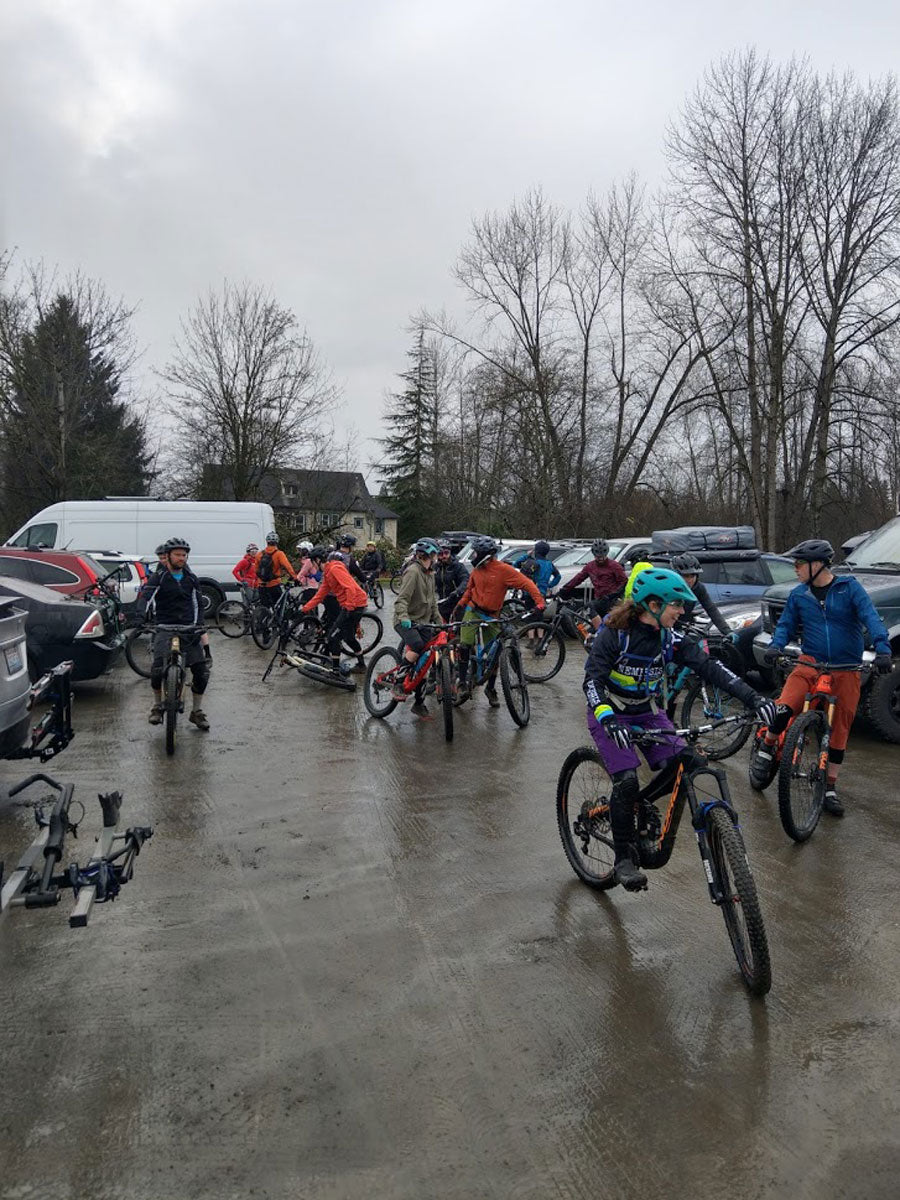 "What do you call a group of mountain bikers this big?" Was a question someone asked me at the bottom of Poopy D in a sea of about 40+ of us on a classic wet, but not raining, December 1st.
We were there celebrating my good friend Colin's last ride mountain bike ride. Some of you may know his story, but, Colin is a legendary mountain bike photographer (shot world cups forever), fun hogger, dank beer drinker, fkn sandbagger, perpetually late, perpetually game, perpetually kind and unfortunately an ALS sufferer.
In November of 2018, Colin's wife Nikki (who is an ace human and someone's grit and heart that I think about when my chips are down) asked if I and the rest of our crew would help organize a group ride for what would be Colin's last, because ALS was stealing his ability to ride.
Tokul was the place. After an extra 20 or 30 minutes of the normal MTB'r dicking around in the lot the group was off. The riders were everyone from weekend warriors, MTB photographers, industry folks and a few pros. The lap was Outback, Outback extension, Poopy D, Bobsled. Everyone stopped, lined the trail and cheered Colin on as he made those fun swoopy middle turns on Bobsled. It was one of those moments that you carry with you forever and motivate you to get that extra lap or even just get out for a short one. You could feel that every single rider was thinking about where their last ride might be.
It's such a rad thing that these ribbons of dirt through the woods can bring so many people together and mean so much. Thank you builders and trail gnomes.
Next time you ride Bobsled, throw a little extra into those middle turns.
Oh and the correct answer to "What do you call a group of mountain bikers this big?"
Is a Junk Show.