Tiger Tale #2: A Mystical Calling Through the Fog by Joe Fauth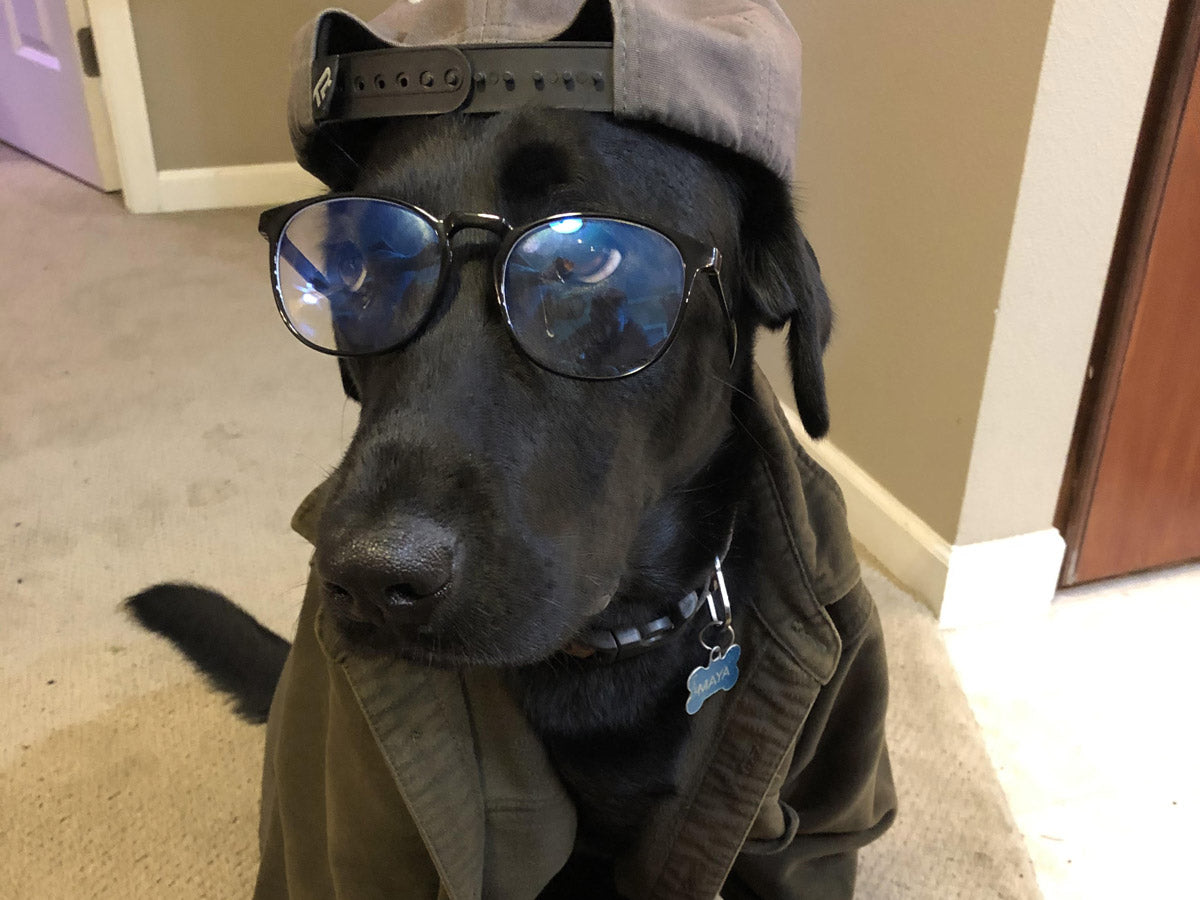 A few months back, I set out for a rainy after-work lap of NOTG and Predator, fully intending to turn up my music and ride solo for the evening. Typically, I'd pack a beer in my fanny pack to drink at the summit, but today I had forgotten to bring one. As I sat at the top of NOTG catching my breath a bit, I heard through the woods a mystical calling, and at first did not believe my ears. "Free Beeerrrrr" came echoing through the trees. It sounded distant, and I thought it could have been a bird call that had been distorted through the fog. Sure enough, I heard it again, "Free Beeeeerrr", and again...and again.
Upon further inspection, I noticed that the call was coming from a man down at the road before the start of NOTG. I responded to his call with a "Yes Please!" and he came up to the drop in. Said man, (who I'll refer to as 'Bob') and I enjoyed a frosty beverage and had the usual mountain biker conversation of trail conditions, bike banter and the such. After the beverage, I gave my best regards and set off down the trail. Bob said he was going to drop in behind me and continue to the bottom, while I had planned to climb back up to the summit for an end on Predator.
Once I got to the road intersection after NOTG, I waited for a few minutes to see if Bob would come down. He did not end up coming, so I set out to climb back up again. As I am approaching the summit, a strange scent hits my nose. This was in spring so there was the usual smell of forest decay intermingling with new growth, which can sometimes mix into a strange scent experience. This one was different though, it smelled like...Patchouli...?
Once I got to the summit, I noticed that there was a burning bundle of patchouli incense stuck into the cone by the wood sign. I briefly and internally congratulated myself on the correct scent identification, and then started to process how strange this really was. There was no one else around, but man, it smelled pretty good up there. I grew up in Montana and had been taught to put out any fires before you leave an area, so I felt obligated to tap out the incense. I wasn't sure if putting out the incense would have unforeseen effects-- someone's Grandmother breaking their back, 15 years of bad luck, locust plague; but I had to do it. After the deed had been done, I descended the summit trail down to the intersection of Drop In and climbed back up to Predator.
As I came down Dr. Rockso, I saw that Bob was below! He had also picked up another straggler. We again had a beer and began talking. From our previous conversation, I had a sneaking suspicion it was he who lit the incense, and he confirmed it. We all descended lower Predator together and met at the parking lot for..you guessed it..more beers. I still ride with Bob every once in a while, and have since learned he was an early member of the HLC and we had some common acquaintances. The straggler he picked up that day is still my main riding buddy.
It was likely my strangest day at Tiger, but also the most rewarding. I had 3 cold beers (two of which were on the mountain), met two new riding buddies, and correctly identified Patchouli incense burning on top of a mountain from a few hundred yards away.