The definitive (and simple) guide to mountain bike tires in the PNW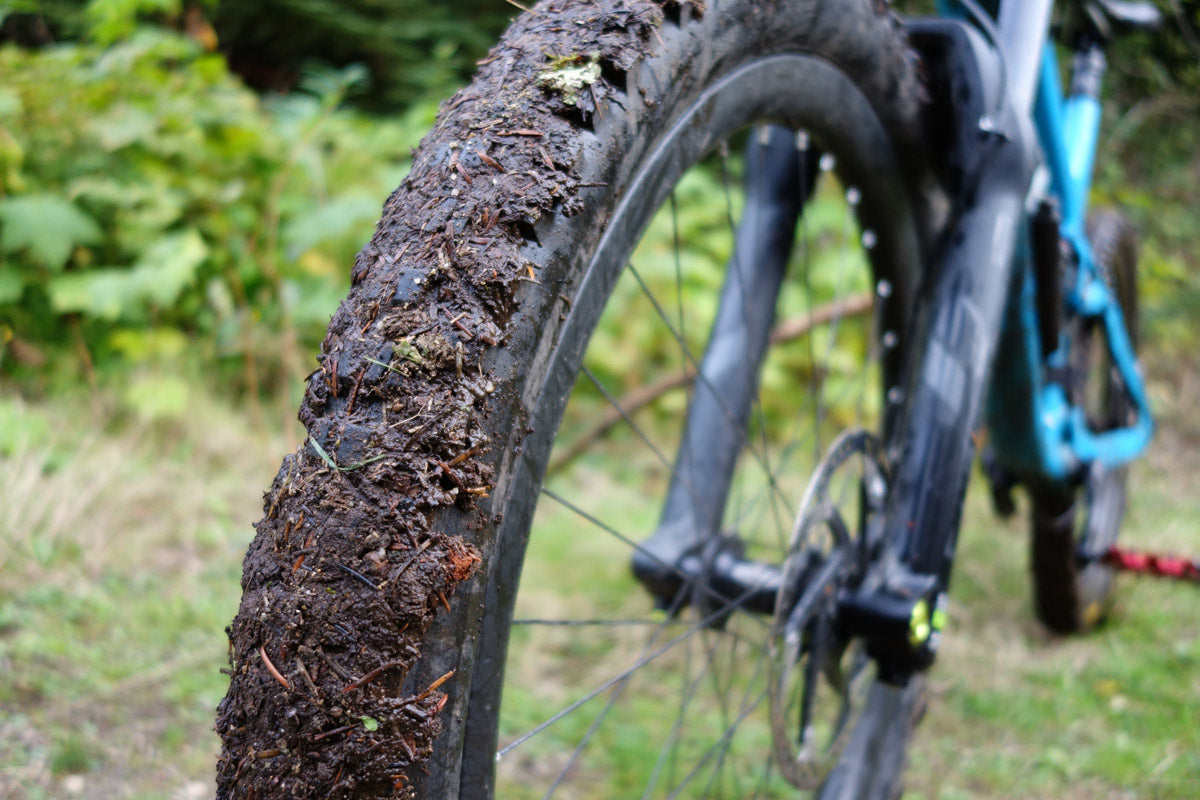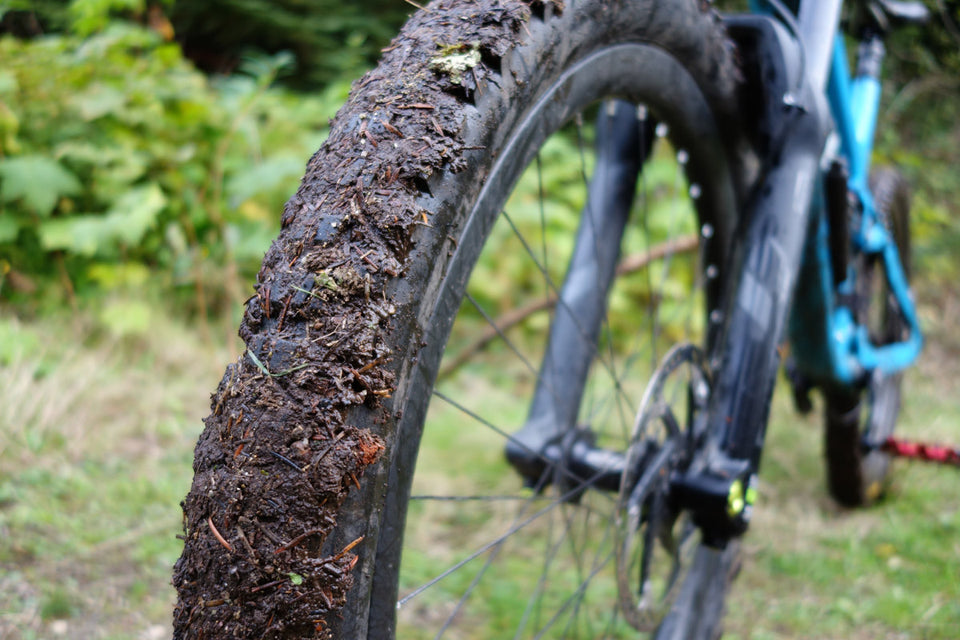 Updated for summer 2022 with the Magic Mary Addix Ultra Soft in Super Trail. Now the Assegai and Mary are both available in the good stuff for trail bikes. Double yessss! 
Tread pattern, sidewall, compounds, durometer, size, bead technology. Over 45 variants just for the Minion DHF. Holy crap it's confusing!  You better choose a good tire as it's the single most important gear decision you'll make - by a long shot. 
Questions about which tire to run? Hit me up in the comments below.
A little bit about us:
Abit Gear makes MTB shorts that fit better so you can ride harder
4 pockets
2 fits and 2 lengths for the perfect fit
4-way stretch with DWR
Cam-lock waist adjuster with integrated belt, no velcro
Here's the fool proof guide to picking the right tires for trail riders in the Pacific Northwest. From Ashland, through Portland, Seattle and the North Shore of Vancouver, up through Whistler and Pemberton, the answers are clear as a face full of November loam.  If you're clad in spandex, rockin' team kit, and only care about how fast you climb, then move along, this isn't for you. This is for riders doing big climbs for rowdy descents.  Endu Mountain biking! 
Most of us aggressive riders run "normal" width tires. The wider plus tires tend to explode when pushed hard, and are better for mellow riders, or as your third bike.  Keep it between 2.3" and 2.6", and you'll be all good.
What are the best mountain bike front tires?
The Maxxis Minion DHF is still, after all these years, a great all-rounder, especially if you gravitate (see what I did there?) toward flow trails, jumps, hardpack, or summer conditions. The newer Maxxis Assagai has overtaken the DHF as the most popular and versatile tire for rowdy trail, enduro and DH riding. The Schwalbe Magic Mary is now available in great options for a superb wet tire. The DHF, Assegai and Mary are all amazing tires, so just pick one and go for it, you can't go wrong. 
Maxxis Minion DHF
Still one of the best all-rounders on the market. Shines on hardpack corners (berms), loose junk over hardpack, soft soils, and wet roots. Doesn't brake as well as some others, and not great in the kind of mud that packs up your tires.
Width:  Get the 2.5 WT. Maxxis claims they are for 30-35mm inner width rims, though I have friends who like them on the older Stan's Flow EX at 25.5mm.
Rubber Compound:  This is critical! I recommend the 3C MaxxTerra compound for most riders.  You can run this as either a front or rear tire, and many of us start with it in the front, and then rotate it to the rear when it's partially worn, putting a freshy on the front. It's a great tire in the dry, in the wet, riding pretty much anything, anywhere. 
Stepping it up a notch, as a PNW "wet sider" I usually run the softer 3C MaxxGrip rubber up front. You'll get better wet grip on slimy roots, it won't last as long, and you'll find it very slow rolling if rotated to the rear.  This is splitting hairs for most riders, so if you're not sure, get the MaxxTerra, especially if you don't ride deadly winter tech with slimy roots.
Sidewall:  Run the EXO or EXO+. They're both fairly light, single-ply sidewalls, the EXO+ having a smidge more support. If you're blasting hard enough to need the heavier DoubleDown sidewall or an insert like CushCore, you probably already know everything about tires and aren't reading this anyway. EXO weights: 27.5" - 945 g, 29" - 1005 g. MSRP $93.
Here's your front tire:  Maxxis Minion DHF 2.5WT EXO 3C MaxxTerra 
Maxxis Assegai
The Assegai has become the front tire of choice for aggressive trail riders. Fantastic in loose dirt, predictable, and great in most conditions, but not as solid on hardpack as the DHF, and not the best at clearing goopy mud. It's also a little heavier and rolls slower, though it's not a huge difference on the front.
Width:  Get the 2.5 WT, and all width comments about the DHF apply here. If you have 30-35mm (inner width) rims, the 2.6 is also a good choice.
Rubber Compound:  Maxxis now has the 3C MaxxGrip in EXO+ rubber. If you ride in the wet and run the Assegai, just get the sticky MaxxGrip.
Sidewall:  Run the EXO. It's a moderate weight single-ply sidewall. You can step up to EXO+ for a little more cornering support at the cost of 90 grams. EXO weights: 27.5" - 1000 g, 29" - 1120 g. MSRP $101.
Here's your front tire:  Maxxis Assegai 2.5WT EXO+ 3C MaxxGrip

Schwalbe Magic Mary
Summer 2022 update: the Mary is now available is SuperTrail Ultra Soft. Yessss! The Magic Mary is an amazing wet-weather and winter trail bike tire that grips into soft dirt but is still versatile enough for all conditions. Schwalbe's Soft and Ultra-Soft compounds are said to stay grippier below 6°C / 43°F than the Maxxis MaxxTerra or MaxxGrip compounds, which is important if you're riding in the cold.
The Magic Mary is amazing in soft conditions, much like the Assegai, but even grippier in the soft  stuff and clears mud better. It's a bit slower rolling and a little more squirmy on hardpack corners, so I'll often swap to another tire once our (short) summer season arrives. That said, I've run it year-round with no regrets. This is my favorite wet season front tire.
Width:  Get the 2.4. They run fairly true to size.
Rubber Compound:  Schwalbe's Addix Soft and Addix Ultra Soft are both excellent compounds. Go for the Ultra Soft for maximum wet condition performance.
Sidewall: Get the Super Trail. It's slightly heavier and more supportive than Maxxis' EXO+, and the Schwalbe Super Gravity is a bit stiffer than Maxxis' Double Down. I'm a big fan of the Super Trail for trail bike riding, and find their Super Gravity a bit stiff up front for slower, winter tech riding.  2.4 Super Trail, Ultra Soft weights: 27.5" - 1100 g, 29" - 1150 g. MSRP $104.
Here's your front tire:  Schwalbe Magic Mary 2.4, Super Trail, Addix Ultra Soft
Other Contenders
e.thirteen All Terrain Trail in MoPo rubber: MoPo is an amazingly grippy rubber with sidewalls that feel amazing, while not being overly heavy. They have two limitations: the lugs aren't very tall, so not a top performer in deep, sloppy dirt. It's also a fairly square tire, so only run them on rims 30mm (inner width) or less. That said, this could be the best tire available for slick rock faces and my top choice in places like Squamish, Whistler and the North Shore of Vancouver. 2.4" Trail MoPo wights: 27.5" - 960 g, 29" 1015 g. MSRP $72. Here's your front tire: e.thirteen All Terrain TRSr 2.4" MoPo
In sticky mud the Magic Mary is best, followed by the Assegai and lastly the Minion DHF.
What are the best mountain bike rear tires?
In the world of rear tires you need to consider rolling resistance as well as all-out grip. 
A lot of riders will run a partially worn DHF MaxxTerra in the rear.  It doesn't brake as well as a DHRii or roll as fast an as Aggressor, but it's a good rear tire, and I've got no complaints when I run them, winter or summer.
Don't be tempted by an ultra fast rolling, long-lasting (hard rubber) rear tire for wet weather riding. It'll suck, and you'll hate winter riding. Get the sticky rubber or don't bother venturing out. 
Maxxis Minion DHRii
The DHRii is far and away the most popular and versatile rear tire for rowdy riding. This includes everything from trail through DH racing in anything other than totally dry conditions. It rolls admirably fast, brakes and corners well, and has great traction on wet roots and rocks (if you get the right rubber compound). There's some BS out on the web that the DHF rolls faster, but these pundits haven't actually tried them back-to-back.  The DHRii has shorter center knobs and rolls ever so slightly faster than a DHF. 
Width:  Get the 2.4 WT.  On narrower rims, 28mm or less, the 2.35 is a good option, but the side knobs aren't as robust.
Rubber Compound:  You want the MaxxTerra.  It's got great grip in the wet, and lasts reasonably long. If you're tempted by the faster rolling Dual compound for dry riding, you should probably get an Aggressor. The DHR also makes a great front tire.
Sidewall:  As as with the DHF, get the EXO or EXO+ unless you know what you're looking for and need the heavier Double Down casing. EXO weights: 27.5" - 900 g, 29" - 955 g. MSRP $93.
Here's your rear tire: Maxxis Minion DHRii 2.4WT EXO 3C MaxxTerra
Maxxis Aggressor
The Agressor has tighter knob spacing and a harder rubber than the DHRii.  It rolls faster, lasts longer, and is a great tire in the dry months. In the summer I find it gives up little to the DHRii.  In the winter, it's not near as grippy. I'll happily run the DHRii year round, but not the Aggressor.
Width:  Get the 2.5 WT.  If you're on a rim less than 28mm inner width, then the 2.35 is the better option.
Rubber Compound:  It only comes in the hard Dual Compound, which is why it's a dry season tire. This is a long-lasting tire.
Sidewall: As as with the other Maxxis tires, get the EXO, unless you know you need the Double Down. EXO weights: 27.5" - 915 g, 29" - 980 g. MSRP $82.
Here's your rear tire: Maxxis Aggressor 2.5WT EXO 
Tire Pressures
You want enough pressure that you don't immediately flat spot (aluminum) or crack (carbon) your rear rim, but as low as you can go without the tires getting squirmy. 
For front, start in the 21 - 25 psi range, depending on rider weight and terrain. I have to push the upper end of this on my old backup rims that are only 23mm (inner width), and run higher pressures in the summer than I do in winter. Schwalbe Snakeskin casings are fairly light, so I run 2 psi more in them than other tires for better support.
In the rear start in the 25 - 30 psi range.  I run 25 - 28 psi, but on certain gnarly, rocky trails there's no way I'm in the low end of that or I'll crack (another) carbon rim.
A warning: pressure gauges are notoriously inaccurate, so these numbers are just a starting point. Find your ideal pressure through trial and error, and always use the same gauge.
There are a lot of variables here. Rocky terrain? Go higher pressure. Heavier rider? Go higher pressure. Narrower rims? Go higher pressure. Wet roots?  Go lower pressure. Smashing berms? Go higher pressure. Wider tires? Go lower pressure. Sessioning bigger jumps like at Duthie Hill? Go higher pressure (30 psi f/r). Sandy trails? Go lower pressure.